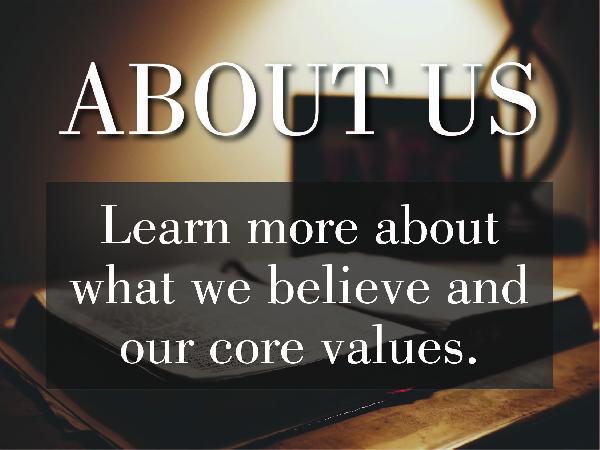 1. The scriptures are inspired by God and are the Divine rule of faith and conduct. We use the King James Version of Bible.
2. The Triune God consisting of the Father, Son and Holy Ghost.
3. The virgin birth, sinless life, death, physical, resurrection and deity of the Lord Jesus Christ.
4. The fall of man in the Garden of Eden. Man has a sinful nature and is unable to save himself.
5. The salvation of man through faith in Jesus and HIs blood.
6.The ordinances of the truth are baptism in water and holy communion.
7.The baptism of the Holy Ghost with evidence of speaking in other tongues as the Spirit gives the utterance.
8.The church as the redeemed and "called out" of God.
9. The divinely called and scripturally ordained ministry.
10. Divine healing for the body as a provision of Calvary.
11. The believer should live a life of holiness and separation from the world.
12. The second coming of Christ.
13. The millennial reign of Christ.
14. The final judgment
While this list does not cover everything that we believe, this statement of faith covers the fundamental doctrines that we hold to be true.
Landmark Holiness Church of Lawton
Copyright &copy 2023 ChurchTrac Software, Inc.